Also for Christmas decorations to Meekes!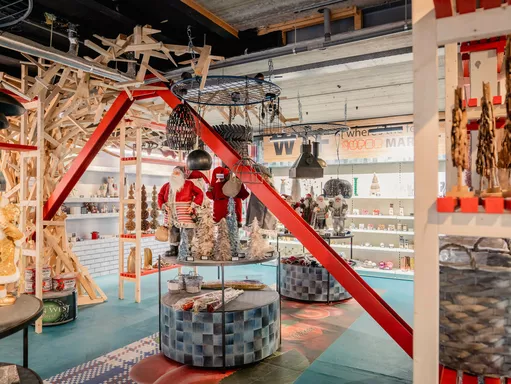 Cliché, but true: time flies. We feel we have only just finished the summer, yet suddenly the holidays are already around the corner. The first Christmas presents are being bought for our family members. But what about stocklots of Christmas articles and Christmas decorations? In November and December, Meekes will emerge as the Christmas decoration wholesaler!
Wholesale Christmas articles
For many people, Christmas marks the most enjoyable time of the year. It is all about atmosphere, cosiness and quality time with friends and family. Everyone has their own traditions. Gourmets, out for dinner, going to the Christmas market, playing board games, unwrapping presents, Christmas breakfast: the list goes on! By offering wholesale Christmas articles, you can respond to this smartly as a company.
Christmas trees
Indispensable in many households is the Christmas tree. Of course, you can choose a real tree from a garden centre or local grower. Besides the pre-fun of buying the tree, real Christmas trees are very popular because of the pine smell. Moreover, you can repot the tree in the garden if the tree has a root ball. But real Christmas trees also have some disadvantages. The needles can fall out quickly and if the tree does not have a root ball, it will only last one Christmas. Not very good for the environment, in other words. An artificial Christmas tree is then a better option. It lasts for years, requires no maintenance, always looks perfect and is also better for the environment!
Christmas decoration
Whichever option you choose: a Christmas tree by itself is obviously not much to look at. You only really complete it with the right decoration. Christmas baubles, hangers, garlands: you have them in all colours and sizes. Think natural materials and colours, chic white, soft pastels or all the colours of the rainbow. And as a finishing touch, of course, a beautiful peak!
Christmas lights
Also not unimportant in the Christmas tree: lights. Now in any case, Christmas lights are indispensable in the dark December month. Christmas literally brings light into the darkness. Streets, shops, gardens and buildings are festively decorated with thousands of lights. The origin of this lies in the fact that that is the winter solstice: the turning point of winter in which the sun moves north again. The lights symbolise the sun's (incipient) return. And of course, Christmas lights are also just hugely cosy!
Quick and immediate
Meekes offers all kinds of stocklots all year round, but develops into the Christmas decoration wholesale business every autumn. The advantage of wholesale Christmas items is that you can buy Christmas items quickly and directly at Meekes. Have you bought (too) little or are you still looking for new Christmas decorations? Meekes has all the Christmas items you need in stock. Moreover, you will usually receive them within two working days. So you won't have any extra stress around the holidays!